Our Mission
Everyone within our business understands our mission and the role each and everyone of us plays in achieving it. It means we don't just come to work to do a job, we come to work to make a difference. Our mission is…
To make the process of buying and managing shipping and logistics services simple, efficient, stress free and cost effective.
We do this by providing a friendly, efficient and personalised service combined with innovative IT solutions that enable our customers to always be in control of their supply chains.
Our Values
As a family owned business, the Good Family Values are part of everything we do, giving our customers a unique experience of trust and partnership.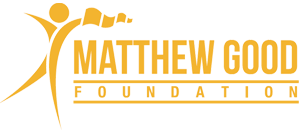 The Matthew Good Foundation
The Matthew Good Foundation was established in 2011 when the Good family and company directors decided that the company had more to offer society than its core commercial activities. It would allow employees working within the John Good Group of companies, both the time and financial resources, to support charitable causes they are passionate about.
The Matthew Good Foundation was named after Matthew Good following his sudden death while taking part in a charity run. Matthew was a Director of the John Good group of companies and was dedicated to the family business and everyone within it. The Foundation's concept embodied his principles, values and commitment to the employees.
Today, the Matthew Good Foundation provides:
The Foundation will match funding raised by John Good employees for charitable events, endeavours and sponsorship.
Supporting and developing a charity or community project which an employee or family member has direct or indirect input into.
Supporting employees to start up their own grassroots community or charitable project.
Our Awards
We're very proud to be externally recognised for the great work of our team, we've received numerous awards over recent years including:
2012: Winner – Hull Daily Mail, Business of the Year
2014: Finalist – Yorkshire Insider Growth 100 Awards
2014: Finalist – Real Business Hot 100
2015: Finalist – Real Business Hot 100
2015: Finalist – Growing Business Awards
2015: Winner – North and East Yorkshire Building Excellence Awards, Best Large Commercial Building (John Good Head Office)
2015: Finalist – Family Business of the Year, Transport and Logistics
2015: Finalist – Fastest 50 Awards, Yorkshire
2015: Winner – Made in Hull, Many Generations Award
2015: London Stock Exchange, 1000 Companies to inspire Britain
2017: Finalist – UK Northern Powerhouse, Transport/Logistics Company of the Year
2018: Winner – SME New Enterprise – Best Family owned Freight Forwarding Company
2019: Winner – Global Excellence Awards – Shipping and Logistics Provider
2020: London Stock Exchange, 1000 Companies to Inspire Britain
Our History
John Good was formed by the Good family in 1833 and remains family owned over 180 years on. Beginning as a shipping business, we've evolved to be one the UK's leading shipping and logistics companies. We are extremely proud of our history and heritage, and despite continuous growth, the Good family values remain at the heart of everything we do.
Today we provide high-performance logistics and supply chain management solutions to customers from a diverse range of industries throughout the world.